Mobile Detailing Car Wash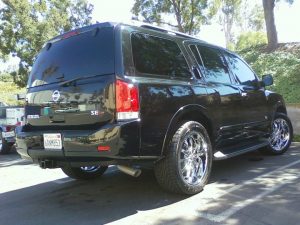 We love cars and trucks here at Deluxe Mobile Detail. We pride ourselves in our work, and we love serving the good people of Murrieta and the surrounding areas, reaching out to most of Southern California in general. Every last one of our staff is a car or truck enthusiast with a growing love and passion for seeing these magnificent machines look their best.
We don't just stop at the exterior; we go all out on the interior as well. A deep and detailed vacuuming takes care of dirt, dust, and other particle build ups that interiors always tend to accumulate. We clean and treat the fabrics and carpets themselves, bringing out their natural shine and color for all to see. We deodorize as much as possible, giving that "new car" smell to even the oldest of classic cars, which helps complete the whole interior cleaning.
When it comes to cleaning cars and trucks to better-than-showroom quality, we really pull out all the stops. We give the exterior a deep and thorough washing and can buff out any scratches to make your paint look like new. We don't just stop with a deep wash and buff; we also apply a good layer of wax to allow seeing your reflection for as long as possible and helping protect the paint itself from the elements. We also take care of your tires and rims, making them shine like new.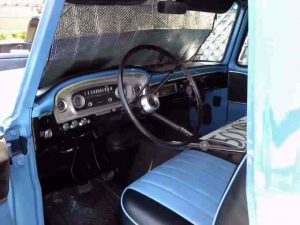 We know we've done a good job when we hear our customers say that magic word – wow. It's our goal and desire to have our customers simply blown away by the level of quality detailing we provide, and we've got a good track record of just that. We know that if we're going to be referred to family and friends, we have to go all out and exceed any and all expectations laid before us. This professional attitude is what makes Deluxe Mobile Auto Detail the premier mobile auto detailing service in Southern California.