Mobile Boat Detailing Service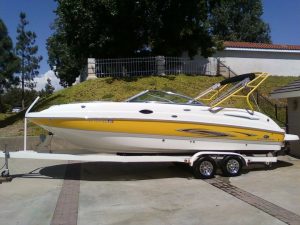 We've always been dedicated to our customers, offering to detail any vehicle they may own, including boats. Yes, that's right, we will detail anything with an engine, including boats. Other automotive detailers don't like to touch  boats, mainly because of the level of complexity involved when it comes to cleaning and detailing a boat.   Not us, we love cleaning and detailing boats to the point to where they look like they've never touched a drop of water. We employ only the best and highest trained technicians, along with ensuring that we as a company and every last one of our staff is kept updated on the latest and greatest products, as well as tactics, for cleaning and detailing boats, along with all other vehicle types.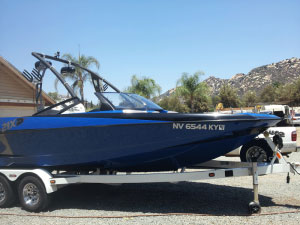 We've got what it takes to make your boat look factory fresh, if not even better. We have the knowhow and experience from decades of doing just this to ensure that we do every detailing job right the first time, on time, and under budget. We take pride in our work, and we know that the only way to keep repeat customers is to constantly exceed what they expect from us and provide them with a level of service at a price that's not only affordable and reasonable, but that won't be beat by anyone around.