Auto Detailing in Temecula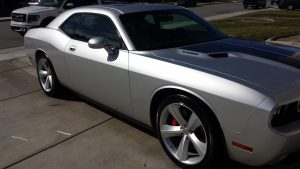 Auto detailing is almost like a form of art. It takes time and dedication, skill and patience. Not everyone is cut out for it – but we are. We love the details, and we love the cars and trucks we service. We also love the customers themselves, as they are the ones that give us these amazing vehicles we get to clean, polish, and show off.
Our love for cars, trucks, and all other vehicles have grown over the years, causing us to put even more of ourselves into every detailing we perform. With decades of experience in the automotive detailing industry, you'd think we would have gotten tired of it by now. The truth is, we haven't. Vehicles are more than just a mode of transportation for many, many people. They are practical works of art that deserve to look their best – and we're pretty sure we're not the only ones who feel this way.
Our automotive detailing services include everything you can think of, including scratch removal, buffing, waxing, and far more. We go above and beyond anyone who would consider themselves a competitor, including the regions automotive dealerships – even they don't have cars and trucks on their showroom floors that look as good as those owned by our customers, both new and regular.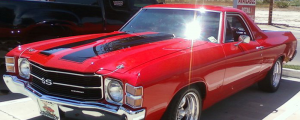 If you're looking for quality auto detailing services, than you've come to the right place. We know what we're doing and have learned a fair amount of tricks over the last few decades, making our services far exceed any around. Pop on over to our gallery and have a look at what we've done. A picture is worth a thousand words, making our gallery a novel proclaiming the level of professionalism and expertise we put into every detailing project. We are professional and passionate about auto detailing in Temecula, Ca!