Mobile RV Detailing Prices
Complete Detail
Includes: wash exterior including roof, wax painted surface, dress tires & trim, wash windows
Starting at $14.00 per ft
Exterior Wash: wash exterior including roof, dress tires
$3.00 – 5.00 /ft
Shampoo Interior Carpets
$85.00
Slides: 2 stage clean & seal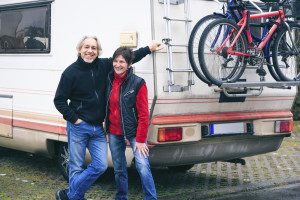 $10.00 per ft/per slide
Shade Awnings: Wash, both side
$25.00
UV Roof Treatment: 2 stage clean & seal
$150.00
Rim Polishing: acid wash and polish rim
$25.00 per
Rim Interior House Keeping Services:
(Quoted per job)
Exterior Weather Proofing
Call for Pricing
RV Roof Waterproofing: Rubberized roof coatings
Roof Sealing: Includes, roof wash, removal and replacement of weather caulking sealant, on area of repair.
Roof Repairs: Includes clean area of repair, patch and seal area around repair.
Awning Replacement: Includes, removal and replacement of vinyl or canvas material. (Awnings must be measured before ordering)
Vent Replacement and Upgrades: Includes, removal and replace vent or vent upgrade, reseal area around vent.
Roof Cleaning and UV Roof Sealants: Includes, wash roof, seal roof with a UV roof sealant.
Headlight Restoration: Includes, prep area, Wet sand, and polish headlight. Looks like new
All services can be combined for a discount. Call for details. Prices are based on size of job.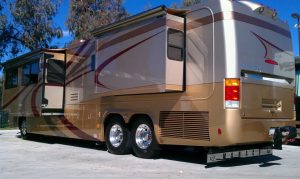 Here at Deluxe Mobile Detail, we come to you. We understand that it can be difficult to bring your classic car or RV to someone to have it detailed, and that's why we don't have our customers do it – we come to you. We have everything we need, along with the experience and wisdom that only comes with decades of experience, to provide a level of service that far surpasses everyone else. We take mobile RV detailing to the extreme, making every square inch of your vehicle look perfect.